O'Connor & Associates Real Estate Forecast Events
Attend our ongoing series of real estate forecast events, a forum for sharing the most up-to-date trends and outlooks in a variety of commercial land uses including retail, office, apartment, industrial, hotel/lodging and land. Speakers include many of the most active and knowledgeable professionals in the real estate industry and reflect O'Connor & Associates' commitment to excellence in providing real estate information.
For reservations please click the register link in the event's section or e-mail reservations@poconnor.com.
If you are a subject-matter expert and would like to speak at one of our events, contact Haley-Jane Gunn at 713-375-4205.
Cost:
Lunch — 11:30 a.m. to 1:00 p.m. – $35 (with reservation), $50 (without reservation)
2018 Real Estate Forecast Luncheon Schedule
[eo_events]
Retail Forecast Luncheon
[wpdevart_countdown text_for_day="Days" text_for_hour="Hours" text_for_minut="Minutes" text_for_second="Seconds" countdown_end_type="date" end_date="12-12-2018 11:59″ start_time="1542732355″ end_time="0,," action_end_time="hide" content_position="center" top_ditance="10″ bottom_distance="10″ ][/wpdevart_countdown]
Mark your calendar for the Retail Forecast Luncheon! Retail experts Jonathan Hicks with SRS Real Estate Partners and Mark Davis with Davis Commercial will deliver unique perspectives on the Houston retail market.
When: Wednesday, December 12, 2018
Where: The H.E.S.S. Club, 5430 Westheimer Rd, Houston, TX 77056
Time: 11:30-1:00 p.m.
Cost: $35.00/$50.00 at the door
Visit our event page to learn more and purchase tickets.
Meet the Speakers
Jonathan Hicks, SRS Real Estate Partners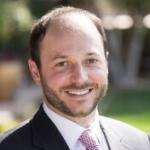 Jonathan joined SRS in January, 2016 with more than a decade of experience in commercial real estate. He specializes in tenant representation, land sales, and investment sales. Jonathan represents national, regional, and local tenants in assessing, planning, and executing their market development strategy in Houston and Southeast Texas. For one of his clients, Dunkin' Donuts, he successfully designed and executed their entry into the Houston market by analyzing market demographics to find the ideal customer.
Jonathan was a Vice President with EDGE Realty Partners, a broker with Davis Commercial, and a real estate consultant with Deloitte prior to joining SRS.
Representative Tenant Clients: Tuesday Morning, Dunkin' Donuts, Walgreens, Cash America, Golden Chick, Cato Corporation (Cato, It's Fashion, and Versona), Sam's Boat, Baskin Robbins, StorageWest, Leslie's Swimming Pool Supplies, Main Event, La Madeline, Cyclone Anayas, Burger King, Wendy's, Popeye's, Dairy Queen, Ideal Image, and Haverty's. 
Mark Davis, Davis Commercial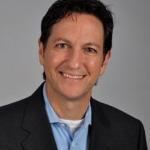 Mark has over 29 years in the commercial real estate business and has executed hundreds of transactions for clients involving the sale, acquisition, leasing, and development of commercial properties. Prior to forming Davis Commercial in 2001, Mark worked at the Trammell Crow Company in Houston where he was a top producer for the company on a local and national basis. He received his MBA from Rice University and Bachelor of Science in Management from Tulane University. Mark serves as a board member of Covenant House Texas, which offers care to homeless and trafficked youth and also EO (Entrepreneurs' Organization) Houston, whose mission is to engage leading entrepreneurs to learn and grow.