O'Connor & Associates Real Estate Forecast Events
Attend our ongoing series of real estate forecast events, a forum for sharing the most up-to-date trends and outlooks in a variety of commercial land uses including retail, office, apartment, industrial, hotel/lodging and land. Speakers include many of the most active and knowledgeable professionals in the real estate industry and reflect O'Connor & Associates' commitment to excellence in providing real estate information.
For reservations please click the register link in the event's section or e-mail reservations@poconnor.com.
If you are a subject-matter expert and would like to speak at one of our events, contact Haley-Jane Gunn at 713-375-4205.
Cost:
Lunch — 11:30 a.m. to 1:00 p.m. – $35 (with reservation), $50 (without reservation)
2018 Real Estate Forecast Luncheon Schedule
Land Forecast Luncheon
Mark your calendar for the Land Forecast Luncheon! Industry experts will deliver a unique perspective on the land industry on both a local and national scale.
When: Wednesday, May 16th, 2018
Where: The H.E.S.S. Club, 5430 Westheimer Rd, Houston, TX 77056
Time: 11:30-1:00 p.m.
Cost: $35.00/$50.00 at the door
Visit our event page to learn more and purchase tickets.
Meet the Speakers 
Kirk Laguarta, Land Advisors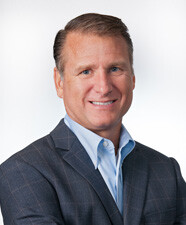 With more than 34 years of land brokerage experience in the Houston area, Designated Broker Kirk Laguarta focuses on land slated for residential and/or commercial development. He has closed multiple transactions throughout Harris, Montgomery, Brazoria, Fort Bend, Galveston, Liberty, Waller and Chambers counties.
His extensive knowledge of the Houston market encompasses utility, drainage and development issues as well as land values and trends. He has applied his expertise in thousands of residential transactions for both large and small tracts, serving every top 40 homebuilder in Houston, including Johnson Development, Airia Development and Friendswood Development. Kirk has also closed commercial transactions with large, multi‐site users such as Target, Wal‐Mart, Home Depot and Kroger, and numerous investor clients.
Kirk has been a designated broker for Land Advisors Organization‐Houston since 2002. He launched his career in 1984 with his father's brokerage company, Laguarta, Gavrel and Kirk. He founded his own commercial real estate company 1991.
A member the Urban Land Institute (ULI) since 2003, Kirk has served on the ULI Community Development Council Silver Committee since 2007. He has also been a member of the Greater Houston Builders Association since 2003, a member of Certified Commercial Investment Institute since 2008, and a director on the Texas Coastal Conservation Association Board since 2016.
Kirk completed a Bachelor of Science degree in finance and real estate at The University of Texas at Austin in 1984. He earned his Texas real estate license in 1984 and his brokerage license in 1991.
Mark Your Calendar! 
Hotel Forecast Luncheon 
When: Wednesday, June 13th, 2018
Where: The H.E.S.S. Club, 5430 Westheimer Rd, Houston, TX 77056
Time: 11:30 AM – 1:00 PM
Cost: $35.oo/$50.00 at the door