Navarro County Appraisal District announces they were sending notices of 2020 market value starting on April 15. Notices would only be sent if required by law.
Navarro County property owners are encouraged to file a property tax protest by the May 15th deadline. Property owners who file a protest can obtain a free copy of the Navarro County Appraisal District Hearing Evidence Package (41.461; 41.67d). Property owners in Navarro County are encouraged to request the Hearing Evidence Package at the same time they file their protest.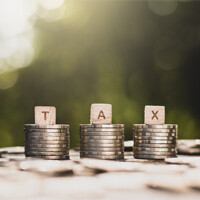 Protesting annually is necessary to avoid out of control property taxes. Like a garden untended, property taxes ignored grow uncontrolled. An annual property tax protest is like other routine activities such as lawn care, HVAC checks, cleaning the gutters and changing the oil in your car.
Taxpayers must file a property tax protest (deadline is May 15) to obtain the free Hearing Evidence Package. You can ask the appraisal district to mail it to you via U.S. Mail, at their cost.
For information on Texas property tax trends, CLICK HERE
ENROLL TODAY In the Property Tax Protection Program™
Your property taxes will be aggressively appealed every year by the #1 property tax firm in the country. If your taxes are not reduced you PAY NOTHING, and a portion of the tax savings is the only fee you pay when your taxes are reduced! Many FREE benefits come with enrollment.