O'Connor Leadership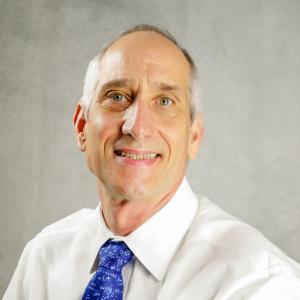 Patrick O'Connor, MAI, Owner and President
Patrick O'Connor has been active in reducing property taxes, providing expert witness testimony and appraising commercial real estate property since 1983. Pat is active in publishing analyses and data with respect to the real estate market, while being a highly regarded media spokesperson for the real estate community. He holds a MAI, the highest achievable designation from the Appraisal Institute, and is a licensed senior property tax consultant. Pat earned a Master of Business Administration from Harvard University. In 2001, he authored the first definitive consumer guide to Texas property taxes, Cut Your Texas Property Taxes.
---
Kathleen O'Connor, Owner
On a conservative basis, Kathleen O'Connor manages the financial operations of the company. Working with outside accountants, Kathleen authorizes annual financial statements and projections. She monitors and reviews all expenditures, helps develop financial policies and procedures, and oversees payroll functions. Kathleen is a graduate of Baylor College, is a licensed Real Estate Broker and is very active in CREW. For more than twenty years, she has been an active participant in O'Connor, taking pride in its growth from a small firm to a company with a national reputation and more than 600 local and international employees
---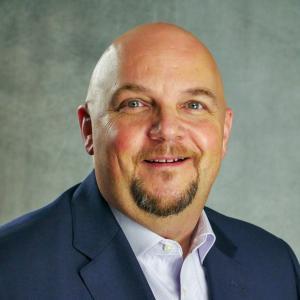 Mike Olivares, Chief Operating Officer
Mike has more than 25 years of consulting and operational management experience in the information technology, retail and real estate industries. Mike's real estate background includes software consulting and federal tax reduction consulting. Previously, he served as national director of the Federal Tax Reduction department. In his role, Mike helped O'Connor analyze more than $15 billion in commercial and multifamily real estate while providing services and consultation in the areas of cost segregation, asset abandonment, bonus depreciation, qualified leasehold improvement, tenant improvement allocation, purchase price allocation, casualty loss, capital gains and 1031 exchange analysis. He is a graduate of The University of Texas at Austin.
---
Kayla Ashby, HR Director
Kayla Ashby joined O'Connor in 2014 with over 8 years experience in Human Resources ("HR") and organizational development. She started at O'Connor as an HR generalist, eventually progressing to HR manager and, most recently, to the position of director of Human Resources.
As a member of the Senior Leadership Team, Kayla works to implement HR practices that support O'Connor's long-term strategic objectives and is responsible for providing senior-level human resources support in the following areas: staffing, employee relations, operational and human resource policies, performance management, compensation and benefits, and training and development. Kayla has a passion for building the company infrastructure through technology, compliance, and employee support.
Kayla holds a Bachelor of Arts degree from Sam Houston State University. She is also certified as a Professional in Human Resources (SHRM-CP). Kayla is an active member of many prominent HR organizations including the Society for Human Resource Management (SHRM) on both the national and local level.
You can connect with Kayla via LinkedIn here.
---
Tonya Felix-Davis, General Counsel
Tonya Felix-Davis serves as the general counsel for O'Connor. She has an extensive knowledge of litigation management, corporate and regulatory compliance, risk management, policy development, contract negotiation, and conflict resolution. Mrs. Felix-Davis has served as the chief legal advisor during litigation initiated by the Texas Attorney General for alleged DTPA violations, she has managed outside counsel and organized and developed key initiatives throughout the litigation process, and she has devised creative solutions that led to the settlement and the revised policies and procedures that ensure compliance. Mrs. Felix-Davis has also served as a corporate liaison to the Attorney General's Office and the Texas Department of Licensing and Regulation on all compliance matters. Felix-Davis has formed a results-driven legal department; recruited and hired a key staff of 5 attorneys and 10 paralegals and assistants; drafted and implemented all departmental policies and procedures; and led the department in recovering over $4M in outstanding company receivables. Felix-Davis received a Bachelor of Science degree in consumer science and merchandising from the University of Houston and a Juris Doctor degree from South Texas College of Law. In addition, Felix-Davis holds bar and court admissions from the State Bar of Texas, U.S. District Court for the Southern District of Texas, and U.S. Court of Appeals for the 5th Circuit.
---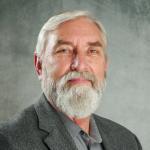 Roger Hibbs, National Director of Federal Tax Reduction
Roger Hibbs is the national director for O'Connor's Federal Tax Reduction division. He also assists with the sales and consulting efforts for the Commercial Property Tax Group and the Casualty Loss Group. Roger has a combined 26 years of experience in commercial real estate and has been dedicated to federal tax reduction for commercial property owners since 2005. He has personally assisted his clients with cost segregation studies on real estate holdings with a total value in excess of $3,000,000,000, and directs a team of real estate professionals whose combined efforts have provided more than 5,000 cost segregation studies resulting in millions of dollars of tax reduction for O'Connor's clients.
Roger graduated from Temple Junior College with an Associate of Arts degree in Business Administration, he received a Bachelor of Science degree in Biology from the University of Houston, and he attended the University of Texas where he took graduate level classes in Epidemiology and Medical Geography. After switching career paths to focus on real estate, Roger spent 13 years in commercial property management and the past 13 years with O'Connor.
---